The Cube [2016]​
Description:
​
sugar, plastic, and acrilyc
on canvas
Dimensions: 120 χ 100 cm
Creation: Pamela Stefanopoulou
Publication: Αesthetica Magazine -The Art & Culture magazine UK-USA-EUROPE, Online Issue 72, August / September 2016.
Exhibition : 2017,
February,
"16 graduates of 2016", A' Painting Studio of ASFA, Agathi gallery, in Αthens.
2018, February, No Sugar Added,
Dépôt Art Gallery, in Athens
​
In her project
The Cube
Pamela Stefanopoulou considers the effects of addiction, obsession and the lure of sugar. She muses that Plato considered gluttony an irrational passion which was the enemy of philosophy, culture and anything divine within us.
Στο έργο Ο
Κύβος
η Πάμελα Στεφανοπούλου αναλογίζεται τις επιπτώσεις του εθισμού, της εμμονής και το δέλεαρ της ζάχαρης. Ο Πλάτων θεωρεί τη λαιμαργία ένα παράλογο πάθος που είναι εχθρός της φιλοσοφίας, του πολιτισμού και οτιδήποτε Θείου μέσα μας.
Powered by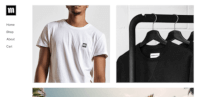 Create your own unique website with customizable templates.