The Voices of Silence 2 [2016]
Description: 3d animation, binge eating
Documentation: HD Video, 16:9, color, sound
Concept - Creation: Pamela Stefanopoulou
Duration 00:00:52
Exhibited: Yes
​Pamela Stefanopoulou explores with word 'binge'
and its wide range of interpretations and 'symptoms'. The binge-eating phrase usually refers to dietary intake which is excessive and characterized by loss of control of the quantity of food eaten.
H Pamela Στεφανοπούλου διερευνά τη λέξη « binge » και το ευρύ φάσμα των ερμηνειών και « συμπτωμάτων » . Η φράση :
'binge-eating'
συνήθως αναφέρεται σε διαιτητική πρόσληψη η οποία είναι υπερβολική και χαρακτηρίζεται από την απώλεια του ελέγχου της ποσότητας των τροφίμων που καταναλώνονται .
Powered by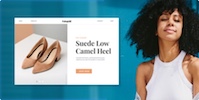 Create your own unique website with customizable templates.